Josef Zinsberger
Born 1966 in Niederfellabrunn in Lower Austria.
Lives and works in Langenzersdorf.
Art education under Prof. Mag. Margitta Hübler and Mag. Mario Schleinzer.
Zinsberger's art comes from his innermost self: through a process of internalization he thrives to make personal experiences visible. The human being is the main subject of his pictures. He conveys tension – revealed through his pictures that then invite the viewer to ponder and to reflect. He incorporates a large variety of materials such as marble powder, pigments and natural materials into his oil and acrylic abstract pieces to enhance three-dimensionality, symbolism and expressiveness.
His works can be found in private and public collections.
Numerous exhibitions in Austria and abroad.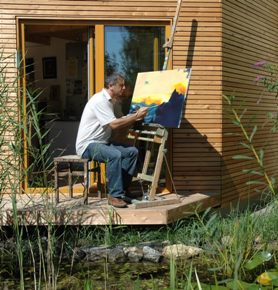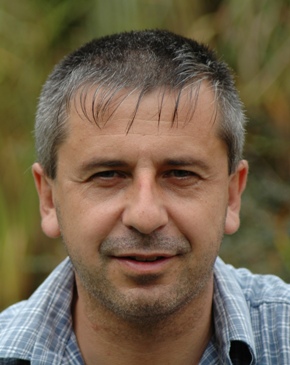 My Path to the Arts
Looking through a book I found a passage that put into words an idea that had been in my mind for some time:
"Art must not be confounded with something that is all too often put into practice in today's world: indulging in one's own showmanship.
"Art" comes from the inner core. Art is what follows a direct personal experience when it becomes `visible` after a process of internalization yet was already `there` before. Something finds its "outward expression" that was already formed on the "inside". The artist as a person is the medium, not more but not less.
(Gabriele Musebrink: Aufladung-Entladung, artwerk-Verlag 2007)